(home) Body Audio Descriptions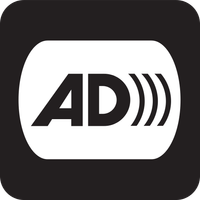 For blind and visually impaired audience members, Cid Pearlman Performance partners with Gravity Access Services  to offer audio described versions of (home)Body. Audio description is an audio track spoken by a professional audio describer to audience members with visual impairments to provide clear and engaging descriptions of the meaningful visual details of a  video. Link to audio description information available soon. 
(home)Body is a three monitor video installation. It runs through March 20, 2022 at the Santa Cruz Museum of Art & History, Thursday - Sunday, 12:00-6:00pm.  
The audio description file below describes 27 minutes of video which plays continuously.  There are additional files that introduce the project and provide personal descriptions of the performer/collaborators. 
There are two ways to use the files below. In both cases we recommend you download the sound files in advance to listen to on your personal device. 
Without an appointment:
Before your visit to the the Santa Cruz MAH:  Download the file(s) for playback on your personal device. 
Once you are in the installation site:  Every 27 minutes, when the video footage begins, you will hear "If you are using audio descriptions press play now."
When you hear "If you are using audio descriptions press play now," start the audio file on your personal device.
You may have to wait awhile for the cue to begin.  

With an appointment:
You can make an appointment with the dance company and someone will meet you at the museum to help facilitate the synchronization of the audio playback.
With this option you may be able to experience the installation more immediately.
You will still want to download the file(s) in advance for playback on your personal device.
Email homebodypoets@gmail.com for an appointment, we will get back to you within 48 hours. 
Please note: We did not take audio descriptions into account as we conceived and designed this project, and acknowledge that these are imperfect solutions.  
DOWNLOAD: Performer self-descriptions
Listen to this file for self-descriptions of the 19 performer/collaborators in (home)Body. We recommend you download this file before you visit the museum.
542 MB
Audio Description by Stephanie Hewett of Gravity Access Services is generously supported by the Walter and Elise Haas Fund, and The Kenneth Rainin Foundation, the Arts Council Santa Cruz County, and the Rydell Visual Arts Fellowship at the Community Foundation Santa Cruz.