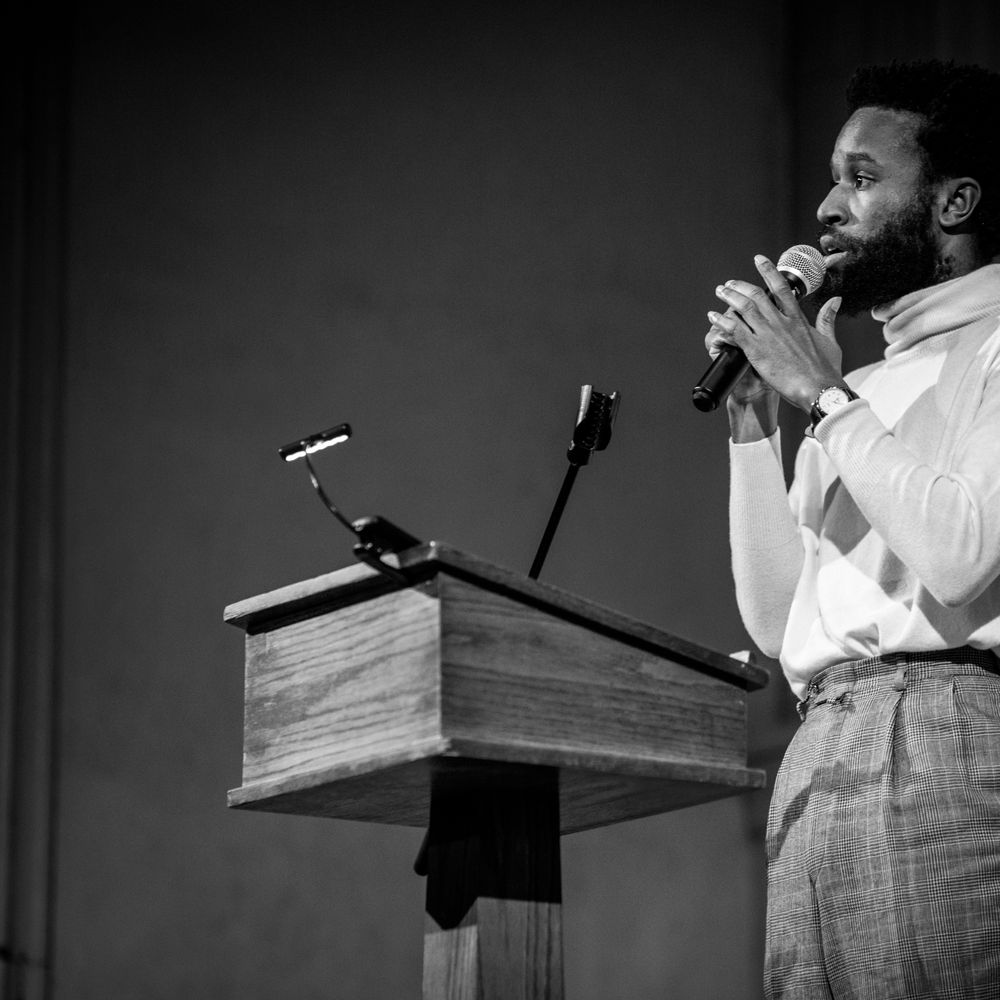 JJJJJerome Ellis is a stuttering composer, poet, and performer. His recent work investigates time, silence, disability, and divinity in the Black Atlantic. 

Photo:Ted Roeder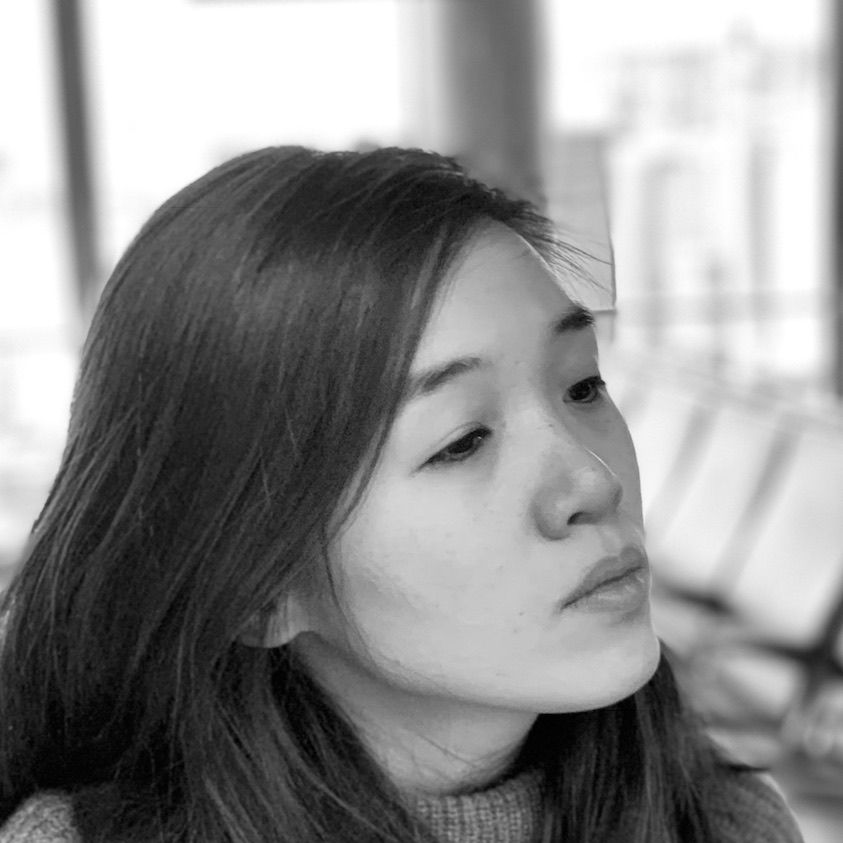 Willie Lin lives and works in Chicago, IL. She's the author of the chapbooks Lesser Birds of Paradise and Instructions for folding.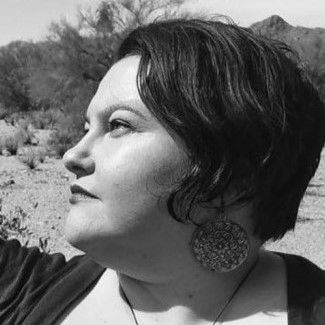 Naomi Ortiz is a Poet, Writer, Facilitator, and Visual Artist whose intersectional work focuses on self-care for activists, disability justice, eco-justice, and relationship with place. Ortiz is the author of Sustaining Spirit: Self-Care for Social Justice (Reclamation Press), a book for diverse communities on dealing with the risks of burnout. Her leadership style emphasizes facilitation, inclusion, and spiritual growth. Ortiz is a 2019 Zoeglossia Poetry Fellow whose contributions can be found in numerous publications, including We Are Not Your Metaphor: A Disability Poetry Anthology, The Quarry at Split This Rock, VIDA, as well as shared through event performances around the country. Her artwork has been featured on book covers, in shows, and appears on permanent display at the University of Arizona Disability Cultural Center. Ortiz is a disabled, Mestiza living in the Arizona U.S./Mexico borderlands.
Photo: Rachel Scoggins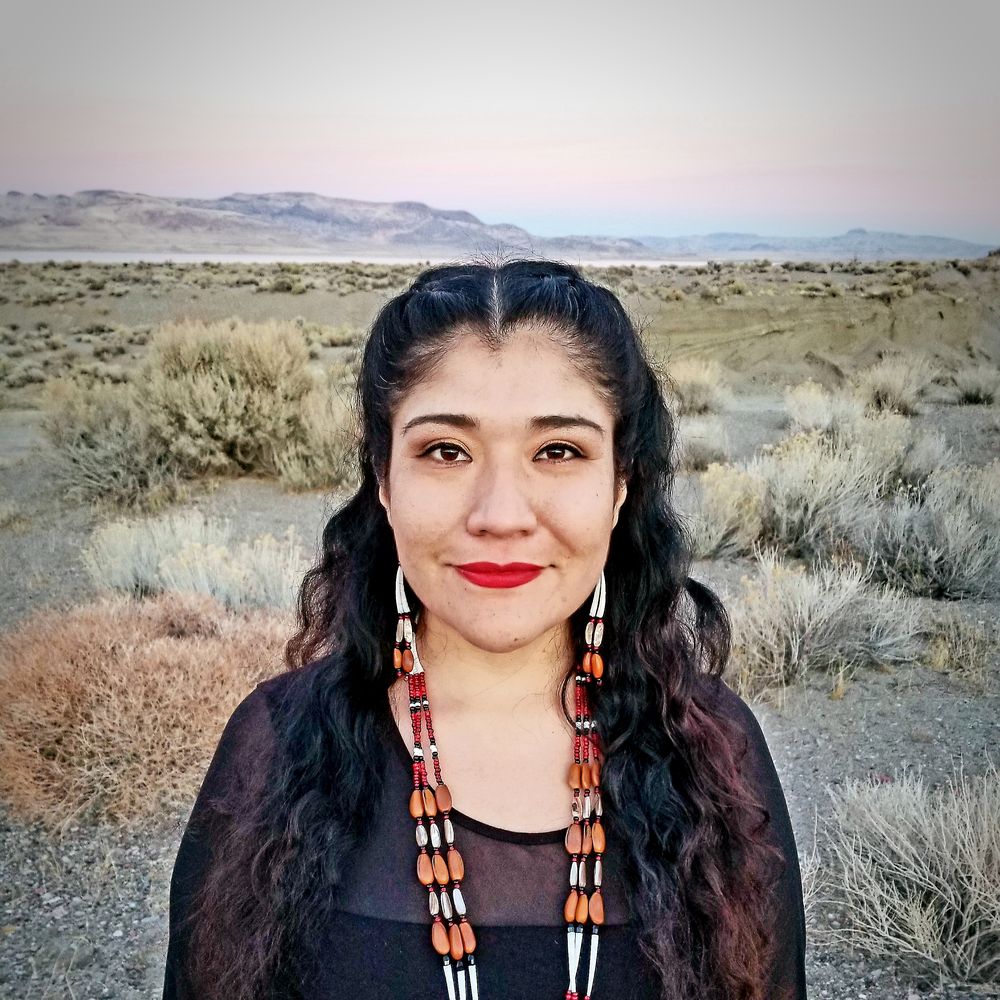 Tanaya Winder is an author, singer / songwriter, poet, motivational speaker and educator who comes from an intertribal lineage of Southern Ute, Pyramid Lake Paiute, and Duckwater Shoshone Nations where she is an enrolled citizen. She received a BA in English from Stanford University and a MFA in creative writing from the University of New Mexico. She co-founded As/Us: A Space for Women of the World, a literary magazine publishing works by BIPOC women. She is a recipient of the 2016 National Center for American Indian Enterprise Development "40 Under 40" list of emerging American Indian leaders and a 2017 First Peoples Fund Artists in Business Leadership fellow.  
Winder's poetry collections include Words Like Love and Why Storms are Named After People and Bullets Remain Nameless. Winder's performances and talks blend storytelling, singing, and spoken word to teach about different expressions of love and "heartwork." 
Photo: Natahnee Winder
Instagram: @tanayawinder
Twitter: @tanayawinder